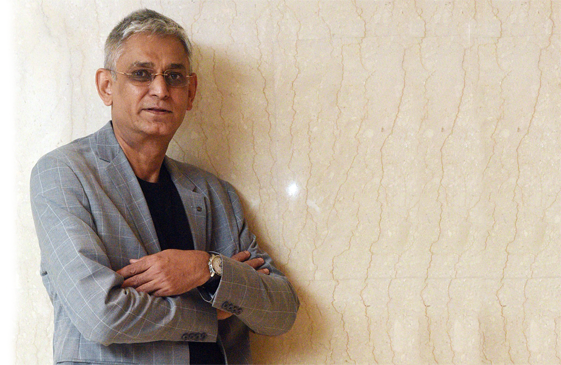 PRODUCER OF
BENGALI FILM
Silver screen has always been a childhood love for Mr. Atanu Raychaudhuri and it is the sole reason that made Mr. Raychaudhuri venture into this silver world after having achieved great success in the super-serious profession of law. A head-to-toe corporate personality that Mr. Raychaudhuri is; makes people wonder how could he fit himself into the glamour world? The secret is nothing but the perfect corporate outlook and belief of the person who has been successful in blending his passion and professional spheres.
Mr. Atanu Raychaudhuri set his feet in Bengali film industry as a presenter. It is this particular niche of the film industry that needs a corporate persona with a heart filled with love for films. Mr. Raychaudhuri relied on his exceptional capacity of corporate management to present some of the best Bengali movies of recent times. He understands the taste of the valued film lovers and caters accordingly. It is the result of his unique understanding of the mentality of the viewers that presented us with the movies like Muktodhara, Projapati Biscuit, Haami, Posto, Ramdhanu, Bela Seshe, Praktan and Aleek Sukh.
Creation of Bengal Talkies is another feather in Mr. Atanu Raychaudhuri's crown to ensure that Bengali film industry is continuously nurtured with his passion and care. SANJHBATI, released on 20 December 2019 has been the first ever film under the banner of Bengal Talkies. SANJHBATI was one of the most successful and blockbuster movies recent times. The movie forayed simple, real life story with the promise of a future filled with love and hope. With the promise of many more beautiful heartwarming stories to tell in the coming days, Mr. Raychaudhuri continues the saga with his passion of creating colorful magic with the reel world. Atanu RayChaudhuri`s 2021 release Tonic was directed by Avijit Sen. With a noteworthy star cast of Superstar Dev, Paran Bandyopadhyay and Shakuntala Barua, the film has become a blockbuster. Tonic received 'Best Film' Award in Filmfare Awards Bangla 2021 and 'Most Popular Film' Award in WBFJA Award 2022.His latest movie Projapati directed by Avijit Sen released on 23rd December 2022 starring Mithun Chakraborty, Mamata Shankar and Dev is running successfully in theatres and set to become another blockbuster hit. Projapati recieved the "Most Popular Film" award at the WBFJA Cinemar Somabarton 2023.